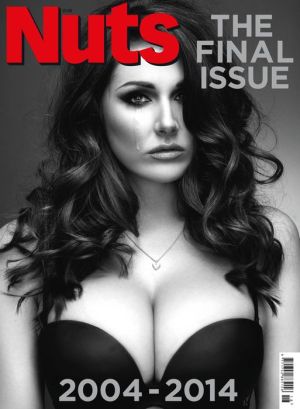 Nuts
NOOK Magazine (Subscription)
Subscription Benefits:
17% Savings/Year
Try it FREE for 14 days for first-time subscribers. Learn More
Delivered: Weekly | VAT included
Current Issue: 21 May, 2013
Overview
Nuts is Britain's best-selling lifestyle magazine for men – a fast, funny mix of entertainment aimed at the heart of their interests. Beautiful women, supercars, football, pub trivia, absurd photos, humour and gadgets are what Nuts is all about. Everything we publish is quick, easy and accessible – virtually "inhalable". Nuts is all about sharing with your friends and feeling part of the gang. Amazing facts, fantastic pictures, daft stunts, beautiful women and great jokes – Nuts is a young man's social currency.
Read More
Show less